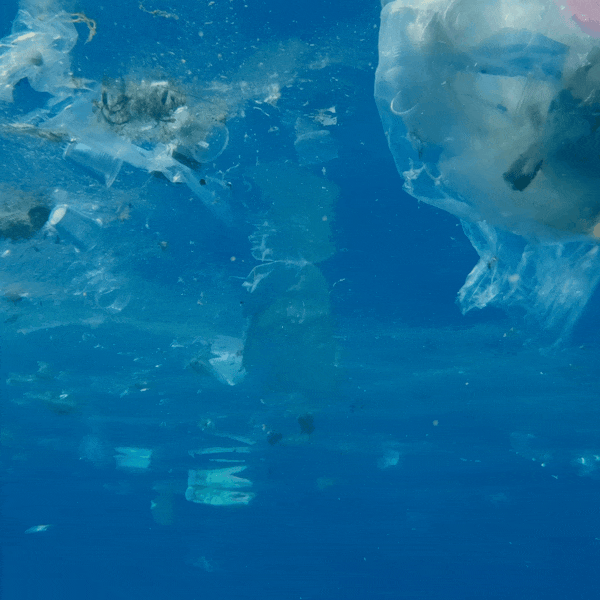 Planet
2.5 million kilos of plastic waste that never happened
Plastic Free July is a brilliant initiative. A global movement that gets us all thinking about one of the biggest challenges facing our planet; the overabundance of plastic use and its infinite lifetime on our planet, in our oceans and infiltration into our food systems and bodies. For many it's about how we can reduce, or even remove altogether, the plastic in our day to day lives. But July is now over, and for many, their habits have returned and plastic is back. But hey, it's not easy right?! Reusable shopping bags and coffee cups are one thing, but plastic is literally everywhere.

A year round issue
And while we think Plastic Free July should be a moment to celebrate and thank the people who make changes to their behaviour, we want to shout out the people who make purchase decisions for the planet (and their bodies) not just in July but during every month of the year. These changes, while often small, accumulate to make a real difference. Yup, we want to thank you.

Plastic, plastic everywhere
Many of you will be aware that the vast majority of pads, liners and tampons are made of or contain non-biodegradable single use plastic. Yes, even those ones that say 'organic cotton' or 'cotton' still have components of plastic in them which prevents them from fully decomposing - thus leaving a legacy of plastic in our environment. Did you know the average menstruator uses over 13,000 period products? That's a lot of plastic.


On a mission
Organic Initiative was founded in 2015 with a simple goal: to provide a certified organic, decomposable product that all menstruators could feel confident putting into and around one of the most precious parts of their bodies, and know that every part of that product, including its packaging, would it will decompose in landfill or earth without repercussion. Goal achieved.
Making progress
But thanks to every one of you, that means quite literally that since Oi was founded in 2015 through to June 2022, 207,678,524 plastic pads, tampons or liners never existed. That's the equivalent of 2,500,449 kilograms of plastic waste that never happened. That is progress. Thank you for the choices that you make to keep a little more plastic out of our planet. We thank you, and we're sure the planet and your vagina does too.