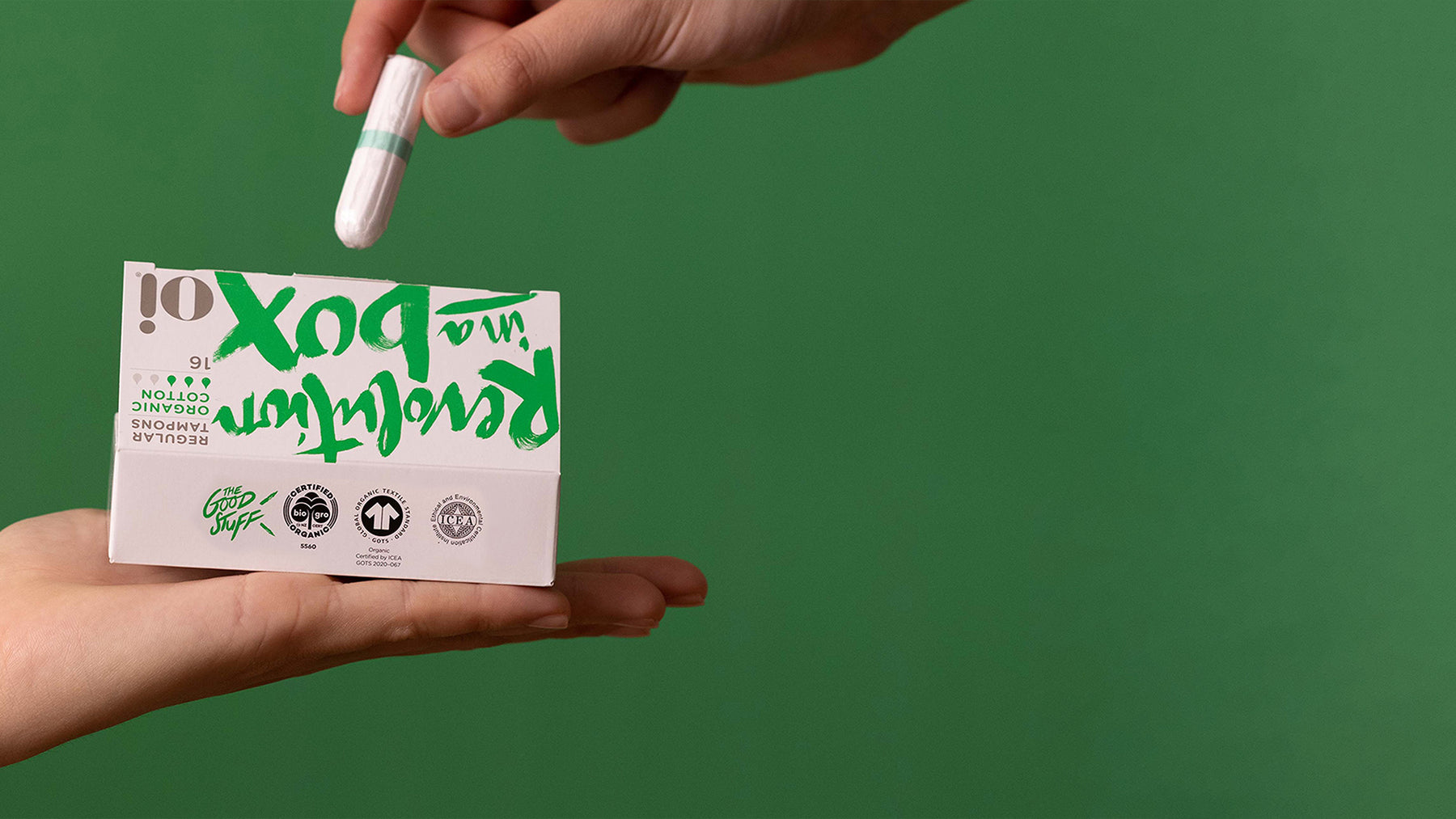 Health and wellness
What is GOTS and why should I care?
The Global Organic Textile Standard (more affectionately known as GOTS) is identified by this little icon below. A global standard of certification
that is normally associated with clothing, but one that here at Oi, we are super passionate about. 
Setting the bar high
GOTS is no simple feat. It's internationally recognised and directly measured against the 17 United Nations Sustainable Development Goals, covering environmental, technical quality, human toxicity and social standards. Stipulations across the supply chain include ecological standards like ensuring organic production is based on a system of farming that maintains and replenishes soil fertility without the use of toxic, persistent pesticides or synthetic fertilisers. Through to social standards covering safe, fair, non-exploitative working conditions and living wages throughout the supply chain.
What this gives the likes of you and I, is assurance that the fabrics and materials that we put on, or in the case of period care, into our bodies, are what they say they are.
Traceability & transparency
At Organic Initiative, all our disposable period products are certified to this standard and go through an exhaustive process to allow the final product to be traced back to the farm the organic cotton was grown on – providing connection to the growers and transparency of farming processes and labour conditions through to manufacturing and our very own team. We want to give our customers, yes that's you, absolute confidence that what you are buying and putting into your body and later into waste, is the very best.
The extra mile
It is worth noting that for any product to achieve GOTS certification, it must contain at least 70% organic cotton. Whereas other standards may not specify a minimum amount of organic cotton; and in some cases this is as little as 8% organic cotton on a so-called 'organic' product. Oi's disposable, organic pads, tampons, and liners meet the GOTS standard, with our digital tampons being 100% organic cotton, and our pads at least 80% organic cotton with a biodegradable corn starch making up the backing layer. Yes, it takes extra effort, work and cost to meet this standard and provide this traceability, but it's the least we can do for the planet and the bodies that our products support.
So, next time you are eyeing up an organic product, look a little deeper than the 'organic' claim on pack. Look for a GOTS certification. No greenwashing, period.